… is a content, communications, and digital strategist.
Hello! I'm currently the Director of Content and Communications at Bresslergroup, an insight-driven product innovation lab in Philadelphia.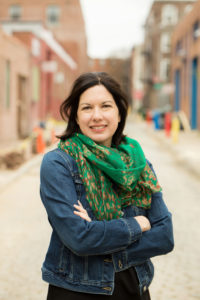 Design and storytelling are the two threads that run throughout my career. I've long focused on design in my writing, first as a journalist and now as a marketer. (Check out this interview from 2013 where I explain to DesignFeaster how I became interested in design.) I've also enjoyed putting design in context by curating exhibitions IRL and on Instagram. And I'm proud to serve DesignPhiladelphia as a member of their Steering Committee. 
My background is a blend of journalism, digital marketing, and publishing. I learned journalism on the job at Philadelphia magazine where I rose from Copy Editor to Managing Editor before setting out on my own. As a freelancer I contributed articles to many publications, including Philadelphia, Metropolis, Communication Arts, Dwell, National Geographic Traveler, and the New York Times.
Before going into magazine journalism, I worked in book publishing, at Simon & Schuster and Running Press. I've also authored and ghostwritten books on topics from the design of everyday objects to the life of Isamu Noguchi. And I've provided content development, strategy, and consulting services to companies and nonprofits.
When I'm not busy telling design stories, I'm probably hanging out in Queen Village, Philly's oldest (and most charming) neighborhood, with my husband and two kids. Or if it's around election time, I might be busy serving my neighbors (2ndWard, Division 15) as their elected Democratic Committee Person.
You can find out more details about my work on LinkedIn. For general inquiries, please e-mail me at [email protected].